About Us
Mission Statement
Housed in the USC Annenberg School for Communication and Journalism, the Annenberg Institute of Sports, Media, and Society promotes academic programs, international research initiatives and professional engagement in the competitive world of sports and media.
Meet the AISMS Faculty and Staff
Dr. Daniel T Durbin - Director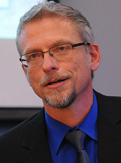 Daniel Durbin teaches courses across a broad variety of subjects, including sports, sports media, the social and cultural impact of sports, social movements, classical and contemporary theories of rhetoric, and fashion and media. Dr. Durbin has published articles in sports, popular culture, and sports media studies.
In July of 2009, Dr. Durbin proposed developing the Annenberg Institute of Sports Media & Society. Since that date, the USC Annenberg School has built academic, professional development, community outreach, and international programs focused on sports and their impact on culture through communication media. The Annenberg School for Communication & Journalism offers an undergraduate minor in Sports Media Studies, a Masters of Specialized Journalism in Sports Journalism and is developing a special emphasis in sports public relations in the Masters of Strategic Public Relations program.

The AISMS also hosts two special Sports and Social Change programs each year in which professionals from the world of sports and sports management are brought together with scholars to discuss important issues of sports and culture. Dr. Durbin currently serves as Director of the Institute.
Dr. Durbin earned his Ph.D. from the University of Southern California and has served on the Hewlett Grant for the Study of Cultural Diversity and Collaborative Learning and was instrumental in developing research on learning disabilities programs in 44 community colleges across the state of California.
AISMS director Dr. Daniel Durbin is a recognized expert on sports and sports media, having appeared on the CBS Nightly News, the NBC Nightly News, CNN International, BBC-TV, CBC-TV, NPR, the NFL Network, HBO-Sports, KCBS-TV, KCOP-TV, KCAL-TV, KFWB-NewsRadio and BBC Scotland. Dr. Durbin appears regularly on KCBS-Radio and is often quoted in the Los Angeles Times, the Los Angeles Daily News and many other news outlets.
Dr. William Morgan - Faculty Associate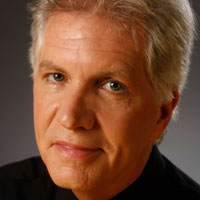 William Morgan received his PhD in 1977 from the University of Minnesota, with a major concentration in philosophy. He has published numerous peer-reviewed journal articles, book chapters, and two major books as well as edited and co-edited several published anthologies. He has also presented numerous scholarly papers to national and international conferences. In 2006 his book, Why Sports Morally Matter, was runner up for the best book award from the North American Society for the Sociology of Sport. In 1994, he was awarded the Distinguished Scholar Award by the International Association of the Philosophy of Sport, elected as a Fellow to the American Academy of Kinesiology, and was one of 10 winners of the Chancellor's Research Award, University of Tennessee. In 1988 he was awarded a Senior Fulbright Research Award to conduct research at the University of Marburg in what was then West Germany.
Alan Abrahamson - Faculty Associate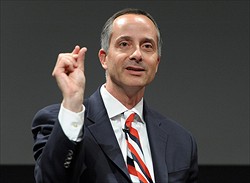 Alan Abrahamson is an award-winning sportswriter, best-selling author and in-demand television analyst. He launched his own website, 3 Wire Sports, in 2010. From 2006 until 2010 he was a columnist at NBC's online destinations: NBCOlympics.com, NBCSports.com and UniversalSports.com.
For the 17 years before that, he was a staff writer at the Los Angeles Times; he spent his first nine years at the newspaper covering news and the final eight sports, mostly the Olympic movement. Since 2003, Alan has enjoyed a recurring role on television, in particular on NBC and its cable platforms. The Vancouver Games marked his sixth Olympics, Summer and Winter; he serves on the International Olympic Committee's press commission. With Alan as lead columnist at the 2008 Beijing Games, NBCOlympics.com won the Sports Emmy for "outstanding new approaches [in] sports event coverage." After the 2008 Games, Alan co-wrote Michael Phelps' "No Limits: The Will to Succeed," and after the 2010 Olympics he co-wrote Apolo Ohno's "Zero Regrets: Be Greater than Yesterday." Both books are New York Times best-sellers.
Among other honors, Alan won the 2002 National Headliner Award for sports writing; he was the Los Angeles Press Club's 2004 sports journalist of the year. Alan served as master of ceremonies at the 2011 Global Sports Forum in Barcelona, Spain. A 1980 graduate of Northwestern University's Medill School of Journalism in Evanston, Ill., as well as a 1987 graduate of the University of California's Hastings College of the Law in San Francisco, Alan is a member (inactive) of the State Bar of California. Alan taught journalism and new media reporting as part of the IOC's "Young Reporters" initiative at the 2010 Youth Olympic Games in Singapore. Alan and his wife, Laura, and their three children live in Palos Verdes, California.
Robeson Taj Frazier - Faculty Associate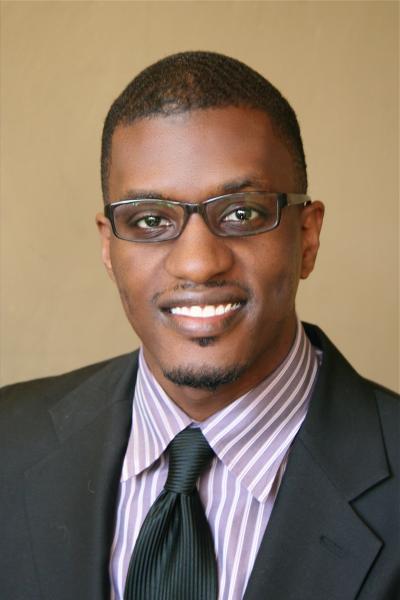 Robeson Taj P. Frazier is an assistant professor in the School of Communication at USC Annenberg. His research and teaching examine race, cross cultural exchange and traffic, social movements, and popular culture. Frazier traces how articulations and representations of race and gender travel globally through performance, media, art, athletics, diplomacy, and activism. He is currently considering these questions by scrutinizing African American activist intellectuals' cross-cultural exchanges with the People's Republic of China from 1949-1976. Prior to coming to USC, Frazier taught courses at New York University, Princeton University, University of California, Berkeley, and the City University of New York. He has had work published in African Americans in Global Affairs (forthcoming 2010), as well as in academic journals and periodicals such as Souls: A Critical Journal of Black Politics, Culture and Society, The San Francisco Chronicle, and The Black Arts Quarterly.
Jeff Fellenzer - Faculty Associate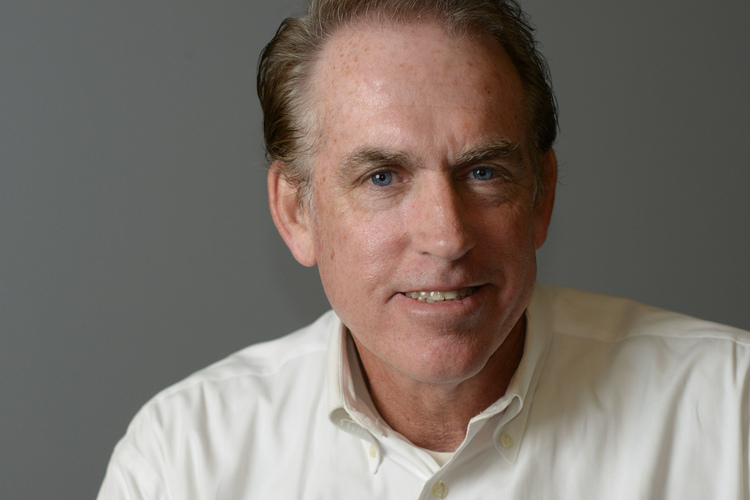 Jeff Fellenzer is an adjunct professor at USC's Annenberg School for Communication & Journalism, where he has taught "Sports, Business and Media" since 1999. The class typically attracts close to 200 students, and has featured lively discussions with a variety of prominent sports newsmakers, including John Wooden, Jerry West, Scott Boras, Pete Carroll, Al Michaels, Keyshawn Johnson, Jeanie Buss, Ned Colletti and World War II hero and 1936 Olympian Louie Zamperini. Prior to developing his current class, Fellenzer taught "Sports Reporting" at the Annenberg School.
Neftalie Williams - Research and Development Director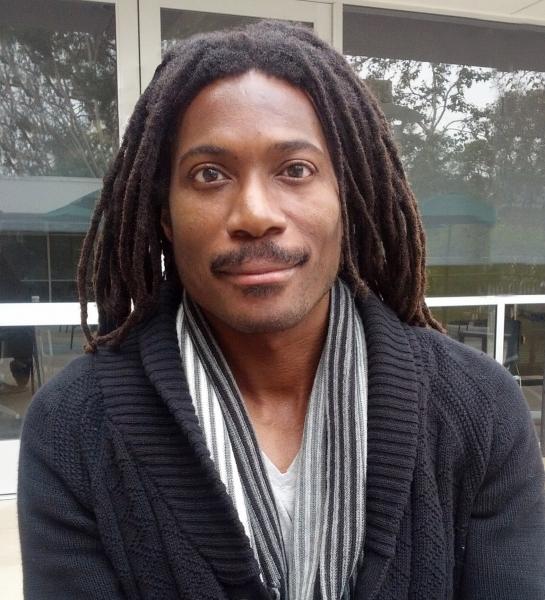 Neftalie Williams is a photojournalist, writer, scholar and recent graduate from the University of Southern California's Master of Public Diplomacy program. His area of expertise is sports diplomacy, with a specific emphasis in using skateboarding as a tool for cultural diplomacy. His regional focus is the E.U., Latin America and Southern Africa. His research involves creating youth sport exchange programs and documenting how globalization affects youth. His work shows how skateboarding acts as a construct identity which delivers a positive set of values that transcend class, sex and racial divides.
Tapping into this new global youth identity creates a space for common ground which can improve relations between countries.
In addition, Neftalie is exploring historical relationships between sport, sports diplomacy and its effect on national history and racial identity, as the Research Director for The African-American Experience in Major League Baseball project (AAEMLB).
Neftalie is Research and Development Director of CubaSkate, a non-profit designed to encourage and empower young Cuban skateboarders.
Neftalie's first foray into U.S.-Cuban relations was in 2013, with Professor Roberto Suro, the Director of the Tomas Rivera Policy Institute (http://trpi.org) where he helped create images along with other students for the mapping of Calle Obispo in Havana.
Neftalie is a founding member of the Maloof Skateboarding Organization, whose non-profit program successfully uses skateboarding as a tool for cultural diplomacy. Their organization donated professional skateparks to Queens, New York, Washington, D.C. and Kimberley, South Africa.
Neftalie's work in public diplomacy is featured in Public Diplomacy Magazine and the Center on Public Diplomacy. As a writer and photographer, Neftalie has been featured domestically and internationally.
Some of the outlets include, The Swiss Art Space, the Guinness Book of World Records. L.A. Times.com, N.Y Times.com, Epoca magazine (Brazil), Angleno Magazine, the Robb report, ESPN.com, Yahoo! Sports, Time out-Chicago, Transworld Skateboarding, Public Diplomacy Magazine.